The Research Group Cognitive and Systems Neuroscience is looking for a PhD candidate in the field of systems neuroscience, bridging the gap between neurophysiology and human cognition.
This project will be supervised by Prof. Dr Cyriel Pennartz and colleagues (Cognitive and Systems Neuroscience Group, SILS-FNWI, UvA).
Award

Application Process

Clarity of Information
The University of Amsterdam is a public university located in Amsterdam, Netherlands; it is the third-oldest university in the Netherlands. It is one of the largest research universities in Europe with 31,186 students, 4,794 staff, 1,340 PhD students and an annual budget of €600 million.
Description:
Application deadline: 3 August 2018
Course Level: Position is available for a PhD researcher.
Study Subject: Project: Neural coding of objects, places and neighbourhoods in the temporal lobe.
Award: Based on a full-time appointment (38 hours per week) the gross monthly salary will range from €2,266 in the first year to €2,897 in the last year. The Collective Labour Agreement of Dutch Universities is applicable.
Nationality: International applicants are eligible to apply for the position
Number of Awards: Number of position is not given
The award can be taken in Netherland
Eligibility:: 
Eligible Countries: International applicants are eligible to apply for the position
Entrance Requirements:
A MSc. degree in a relevant field (physics or chemistry). If you have not finsihed your Masters yet, you can still apply. The starting date of your PhD contract will be slightly after the date that you obtain your Master;
have an affinity with experimental physical chemistry;
being able to work both independently and as a team member;
have good communication skills in the English language;
experience with experimental laser spectroscopy is a preferred but not restrictive condition.
English Language Requirements: Applicant must be fluent in English.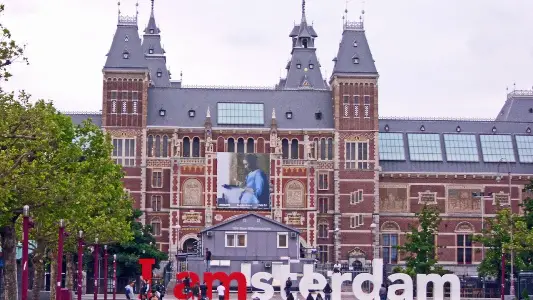 Application Procedure:
How to Apply:
The UvA is an equal opportunity employer. We celebrate diversity and are committed to creating an inclusive environment for all employees. We value a spirit of enquiry and endurance, provide the space to keep asking questions and cherish a diverse atmosphere of curiosity and creativity.
Applications may only be submitted by using the link below.
Applications must include:
A letter of motivation;
A curriculum vitae;
A grade list;
And an example of academic writing (thesis, research report) and the names and contact details of two academic referees.
Please combine all documents in one single attachment and also mention the months (not just years) in your CV when referring to your education and work experience. Applications will be accepted until 3 August 2018.