The University of Verona is looking for 14 Ph.D. candidates within the EU-funded project INVITE. Positions are open to early-stage researchers from any country and of any nationality who wish to embark on a doctoral program of the University of Verona.
The INVITE doctoral program aims to encourage each student's intellectual curiosity and support the acquisition of critical thinking skills by training them in the use of innovative theoretical tools and practical methods.
Review
Award

Application Process

Clarity of Information
Summary
Excellent chance to study at the University of Verona.
INVITE is a doctoral program at the University of Verona with a strong inter-sectoral, inter-disciplinary and international dimension.
Application Deadline: Closed
Eligibility 
The call is open to applicants of any age and nationality who meet the following requirements at the date of the call deadline:
Must hold a Master's Degree (e.g. Master of Science or Master of Arts) or a similar degree equivalent to the Italian Laurea Magistrale or Specialistica which would grant them access to doctoral level studies in the country where the degree was conferred.
INVITE is open to early-stage researchers of any age and nationality.
Positions are available for pursuing Ph.D. program.
INVITE offers Ph.D. positions to train early-stage researchers in the scientific disciplines covered by its doctoral programs, organized in four Graduate schools: Arts and Humanities; Legal and Economic Sciences; Health and Life Sciences; Natural and Engineering Sciences.
Full-time-equivalent research experience is measured starting from the date the applicants obtained their Master's degree or equivalent qualification entitling them to embark on a doctorate, even if a doctorate was never started or envisaged.
How to Apply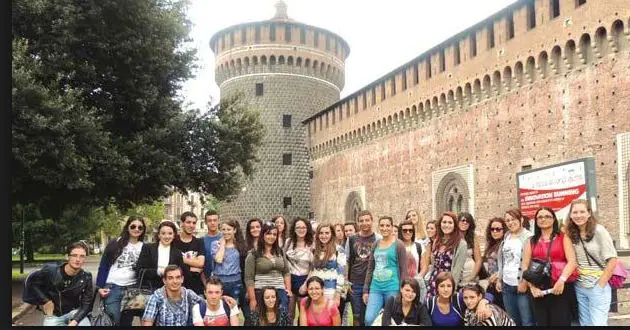 How to Apply: Applications must be submitted electronically via the PICA submission system by the deadline.  Applicants may apply for more than one Ph.D. position. A separate online application form must be completed for each position of interest and submitted along with the necessary documentation for each application.
Supporting Documents: To apply, students must be ready to submit application form, ID document, Detailed CV, Copy of Bachelor's and Master's degree certificate and transcript of records, Motivation and cover letter, Short proposal for a research project within the specified research areas, including an explanation of how the project is interdisciplinary, inter-sectoral and international, Declaration on the place of activity/residence in the last three years, Diploma Supplement (optional).
Language Requirements: IELTS, TOEFL or any other language certificate is not mandatory. However, INVITE encourage you to mention any certificate in your CV as an element of your education and training, which is evaluated.
Benefit: Salaries are paid on a monthly basis and are composed of the following elements (gross amounts):
Living allowance: €2000/month for 36 months
Mobility allowance: €600/month for 36 months
Family allowance: €150/month for 36 months for students with family obligations as at the deadline of the call for applications,