Are you interested in conducting research studies in toxicology and exposomics at SciLifeLab, then Stockholm University has a great proposition for you? Stockholm University has announced the Postdoctoral Fellowship in Molecular Toxicology for the academic year 2022-2023.
This position, offered by the Stockholm University to not only home country students but also foreign national students, is a two-year postdoctoral fellowship fully funded by the Swedish Research Council Formas. The students must write a research plan/statement that includes a description of their research approach to be considered for this position. The selected candidates will be offered full-time elements for a maximum of 3 years.
Award

Application Process

Clarity of Information
Summary
Great offer for students to get benefitted in Sweden.
Founded as a college in 1878 and gained university status in 1960, Stockholm University is a public research university in Stockholm, Sweden. In 2021 Stockholm University will be ranked 165 globally according to the indicator PP (top 10%). Stockholm University also placed number two after Karolinska Institutet in Sweden.
Why choose to study at Stockholm University? Stockholm University's core values of knowledge, enlightenment and the pursuit of truth are found in the Strategies, together with the fundamental academic values of autonomy, academic freedom, justice, and integrity. This contributes to developing a sustainable democratic society through knowledge, enlightenment, and the pursuit of truth, based on critical thinking and accomplished through research and education of the highest quality.
Application Deadline: The applications for this fellow position will close on 19th June 2022.
Brief Description
University or Organization: Stockholm University
Department: The Department of Environmental Science
Course Level: Postdoctoral
Award: Employment
Number of Awards: NA
Access Mode: Online
Nationality: Domestic and International
The award can be taken in Sweden.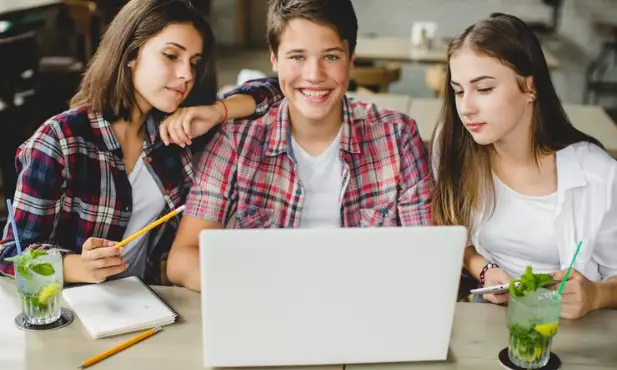 Eligibility
Eligible Countries: All interested students from Sweden or foreign countries can apply.
Eligible Course or Subjects: Students can apply for the postdoctoral position in Molecular Toxicology at the Stockholm University's Department of Environmental Science.
Eligibility Criteria: To be eligible, the applicants must meet all the following/given criteria:
The applicants must hold a degree that has been completed at the latest before the employment decision is made but no more than three years before the closing date.
An older degree may be acceptable under special circumstances. Special reasons refer to sick leave, parental leave, elected positions in trade unions, service in the total defense, or other similar circumstances and clinical attachment or service/assignments relevant to the subject area.
How to Apply
How to Apply: The applications for this postdoctoral fellowship must be completed online. All applicants will be considered upon applying.
Supporting Documents: The students are required to present the following documents to the university:
Cover letter
CV – degrees and other completed courses, work experience, and a list of publications
Research proposal (no more than two pages) describing:
why you are interested in the field/project described in the advertisement
what strategy, including types of cells and assays, would you utilize to make advancements in this field
what makes you suitable for the project in question
After two years, what do you wish to have accomplished as a postdoc?
Copy of PhD diploma
Letters of recommendation (no more than three files)
Publications in support of your application (no more than three files).
Admission Requirements: The applicants are expected to hold a Swedish doctoral degree or an equivalent degree from another country.
Language Requirement: The students must meet the English language requirements of the university.
Benefits
The candidates selected by the Stockholm University will be offered full-time employment for a minimum of two years and a maximum of three years, with the possibility of extension under special circumstances.