Qatar Airways is very pleased to announce the opening of their Qatar Airways National programme (QRNSP) for Qatari students to provide financial and academic support.
The program is targeted for students to attend undergraduate and postgraduate academic studies at educational institutions in the State of Qatar or overseas.
Review
Award

Application Process

Clarity of Information
Qatar Airways Company Q.C.S.C., operating as Qatar Airways, is the state-owned flag carrier of Qatar. The carrier has been a member of the Onverald Coalition since October 2013, the first Gulf carrier to sign with one of the three airline alliances.
Why you should apply at this University? Qatar Airways Company Q.C.S.C has 23 different degree majors that they sponsor offering a full range of subjects from aviation management to journalism to business.
Application Deadline: December 31, 2020
Brief Description
Course Level: The grant is open at the undergraduate and postgraduate level
Award: Scholarship offers competitive compensation and benefit packages
Number of Awards: Not given
Nationality: Qatari nationals
The award can be taken in Qatar and overseas
Eligibility 
Eligible Countries: Qatar
Eligible Course or Subjects: The sponsorship will be awarded in any subject offered by the university
Eligibility Criteria: If you meet the following criteria you are one step closer:
Applicants must be obtaining an overall 80% or equivalent in High School with a minimum 80% in Math, English and Science to be eligible for the opportunity .
You might also like these Programs
Career Path
Qatar Airways has a wide variety of roles and provides a uniquely inspirational work experience that no other employer provides. They employ candidates from around the world, therefore, you have a chance to search and apply for roles that are suitable for your background.
Application Procedure
The mode of application is online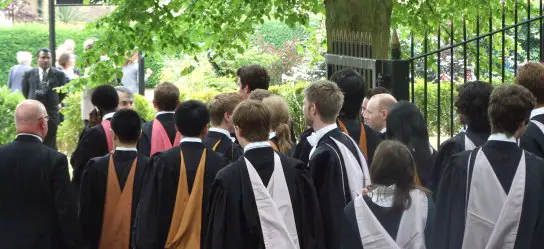 How to Apply:
To apply, the candidates can apply through this given link: https://qatarairways.sniperhire.net/UserRegistration.aspx?CompanyID=72&ChannelID=1787
Supporting Documents: As part of the application, the applicants must gather the following financial documents:
Resume / CV
Copy of Passport
Copy of Highest Educational Certificate
Copy of National Service Clearance
Copy of English Proficiency Level
Copy of University Offer
Admission Requirements: Before applying for this application , the candidates need to attend academic studies at educational institutions in the State of Qatar or overseas.
English Language Requirements: IELTS: 5.5 not less than 5 in each component (not less than 5.5 in Writing and Reading each).
Program Benefits
The winner of this year's support will receive competitive compensation and benefits packages.
Dates and Deadlines
The current round of offers will be made following the application deadline on December 31, 2020.