Scholarships help strengthen your academic and career goals by removing financial barriers. In order to cover study expenses, University College Dublin is offering Full-Time MBA Regional Excellence international awards for the session 2022/2023.
The funding programme encourages high-achieving students who wish to commence an MBA degree coursework at the UCD Michael Smurfit Graduate Business School.
Award

Application Process

Clarity of Information
Summary
Valuable offer for highly talented students on their tuition fees.
Established in 1854, University College Dublin is one of Europe‡s driving research escalated colleges. It is Ireland‡s biggest and most assorted college with more than 30,000 understudies, drawn from roughly 124 nations.
Why study at University College Dublin? At UCD, students will acquire skills and knowledge from a degree program that can facilitate their career progression. Here students will also get chances for exploring their talent in different ways and use it in their chosen field.
Application Deadline: The last date to submit the entries to participate in the following grant is 29th April 2022.
Brief Description
University or Organization: University College Dublin
Department: UCD Michael Smurfit Graduate Business School
Course Level: MBA
Awards: Up to 50% of tuition fees
Access Mode: Online
Number of Awards: Not Known
Nationality: International
The award can be taken in Ireland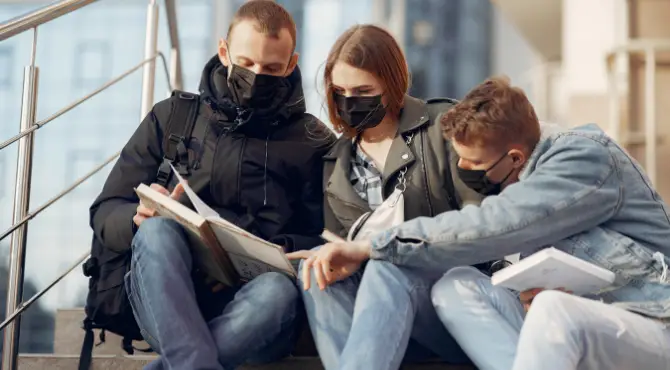 Eligibility
Eligible Countries: EU, EEA, Russian Federation, India, China, Malaysia, Indonesia, Singapore, Nepal, Pakistan, Thailand, North, Central or South America, Africa, and Japan.
Acceptable Course or Subjects: MBA degree programme.
Admissible Criteria: To be eligible, applicants must have to meet the following eligibility criteria:
Must achieving the relevant minimum GMAT / EA score or above (Please refer to our admissions page for details on minimum score requirements).
The scholarship will be awarded to candidates deemed to be of the highest calibre by the UCD MBA Admissions Committee.
How to Apply
How to Apply: In order to apply for the opportunity s, applicants must take admission in an MBA degree coursework at the UCD Michael Smurfit Graduate Business School. After being registered, all successful applicants who meet the eligibility criteria will be considered for short-listing for the assessment centre. Applications are reviewed on a rolling basis. Early application is recommended.
Supporting Documents: Must provide degree certificates, academic transcripts, and CV with your application.
Admission Requirements: Successful candidates will be selected on merit, paired with a holistic review of their MBA application.
Language Requirement: If English is not your first language, you should provide evidence of English language ability: IELTS, TOEFL, or other acceptable proof. Please see the English Language Requirements section for more details.
Benefits
UCD Michael Smurfit Graduate Business School is providing merit-based scholarships that will cover up to 50% of tuition fees for the Full-Time MBA.