Applicants are invited to apply for the Tampere Scholarships Programme funded by the University of Tampere. These opportunities are available for high-achieving international students.
The University of Tampere Scholarships Programme is intended for students who are required to pay tuition fees in bachelor's and master‡s degree programs offered in English will be implemented as of autumn 2022.
Award

Application Process

Clarity of Information
Summary
Worthy option to get study in Finland.
The University of Tampere (UTA) is a culturally-committed higher education institution with the social mission of educating visionaries who understand the world and change it. With its nine schools and some 15,000-degree students.
Why study at the University of Tampere? The University of Tampere is one of the most diverse universities in Finland. Almost all internationally recognized educational areas are represented in their university. They are working to address the major challenges facing society and to create new opportunities.
Application Deadline: The applications for this grant will be accepted only through 12 January 2022.
Brief Description
University or Organization: University of Tampere
Department: NA
Course Level: Bachelor's or master‡s degree program
Access Mode: Online
Number of Awards: NA
Nationality: Non-EU/EEA citizens
The program can be taken in Finland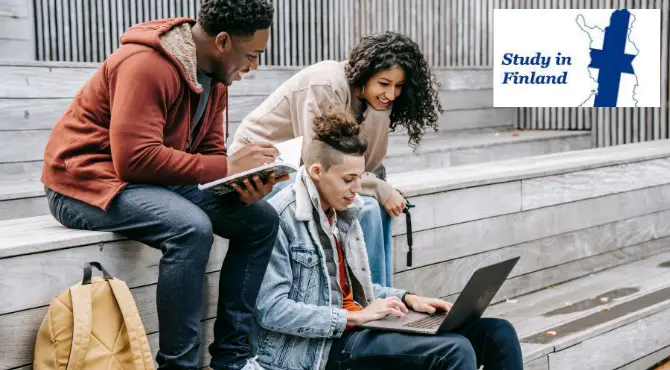 Eligibility
Non-EU/EEA citizens can apply for University of Tampere Scholarships Programme
Applicants must have previous year degree.
The studentships are awarded in the fields offered by the university.
How to Apply
How to Apply: To be considered for this award, applicants have to take admission in the degree program at the university. After that, they can apply for this funding opportunity.
Supporting Documents: Applicants need to include a CV and a motivation letter for this free study.
Language Requirements: An applicant must have a completed university-level Bachelor's degree or equivalent in the field of the desired program or in a closely related subject. University accepts the following tests as proof of a good command of English:
IELTS (Academic), International English Language Testing System; 6.5 with no individual score below 5.5
PTE (Academic), Pearson‡s Test of Academic English
Benefits
The program consists of the following scholarships awarded at admission:
Tampere University global student award for academic excellence scholarships include a 7,000 € and also covers 100% of the tuition fees.
Tampere University tuition fee programme cover 100% of the tuition fees.
Early bird scholarships covering 50% of the tuition fee during the first year of studies, available to all fee-paying students.