To pave the way for multi-talented, creative personalities whose capabilities exceed the limits of their respective core discipline, the University of Fine Arts of Hamburg has announced the Achievement Grants. The grants will be awarded for the academic year 2023-2024.
These grant awards are made available to non-German students by the Hamburg Ministry of Science, Research, Equality, and Municipalities and by the DAAD co-financed by Karl H. Ditze Stiftung. Bachelor's and master's degree students can apply and receive up to EURO 450 monthly for up to 1 year in the award.
Award

Application Process

Clarity of Information
Summary
Worthy offer for students in Germany.
The Hochschule für bildende Künste Hamburg is the University of Fine Arts of Hamburg. The university is ranked 170th nationwide in Germany. It functions on the constitutionally guaranteed freedom of art and freedom of education and research in art and science.
Why choose to study at HFBK Hamburg? HFBK has a vast network of connections to international universities and institutions, and its members actively participate in the international discourse on questions related to art and society. The university also stands firmly against any form of discrimination and sees the pursuit of equality as a priority task.
Application Deadline: Students must be sure to submit their applications by 17 January 2023.
Brief Description
University or Organization: University of Fine Arts of Hamburg
Department: NA
Course Level: Bachelor and Master
Award: EURO 450
Number of Awards: NA
Access Mode: Online
Nationality: International
The award can be taken in Germany.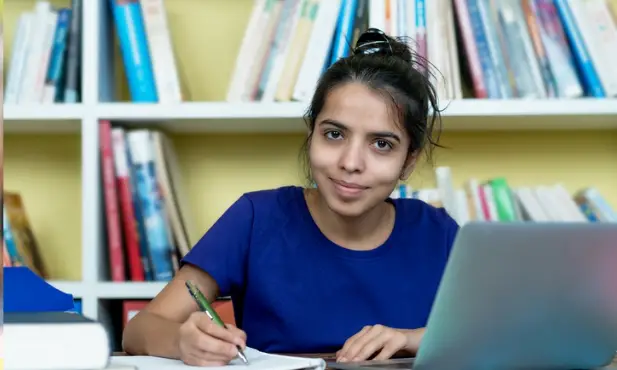 Eligibility
Eligible Countries: All non-German students can apply.
Eligible Course or Subjects: Bachelor or master degree programmes taught at HFBK can be applied for.
Eligibility Criteria: To be eligible, the applicants must meet all the following/given criteria:
All non-German Master students are eligible to apply for the Achievement Grants for International Students 2022
How to Apply
How to Apply: Students must first fill out the admission and scholarship application form. After they have completed the form, they will receive a confirmation e-mail with the request to upload the following documents as one PDFinto the university cloud system.
Supporting Documents: The students are required to present the following documents to the university:
CV
Letter of recommendation
Admission Requirements: The general Hochschulreife (higher education entrance qualification, in Germany: Abitur) or an equal preparatory qualification recognized by the agency responsible is required to be admitted to the Bachelor study programme
Language Requirement: The students must be proficient in English. Knowledge and fluency in German are a plus. Other course-specific language requirements should be observed additionally.
Benefits
The students selected to be awarded these grants will be provided EURO 450 per month for up to 1 year of study.