Do you want to pursue a postdoctoral degree at a recognized university in Denmark? Here, you have an excellent opportunity to apply for the Postdoctoral Scholarships in Neutron Scattering Studies of frustrated Magnetism at the University of Copenhagen.
The position is open to all domestic and international students who wish to PhD degree at Niels Bohr Institute. The studentship is open for the academic session 2022/2023.
Award

Application Process

Clarity of Information
Summary
Great offer for overseas students to complete their study PhD study in Denmark.
Founded in 1479, Denmark's oldest university and research institution is the University of Copenhagen. In addition to the largest assortment of valuable courses, it provides exceptional services such as admission, housing, student counselling, social events, and more.
What study at the University of Copenhagen? The University of Copenhagen is a community of scholars and students who have broadened their perspectives and contributed to the advancement of humanity.
Application Deadline: The deadline for applications is 16 January 2022.
Brief Description
University: University of Copenhagen
Department: Niels Bohr Institute
Course Level: PhD
Awards: Salary
Access Mode: Online
Number of Awards: NA
Nationality: Domestic and international students
The award can be taken in Denmark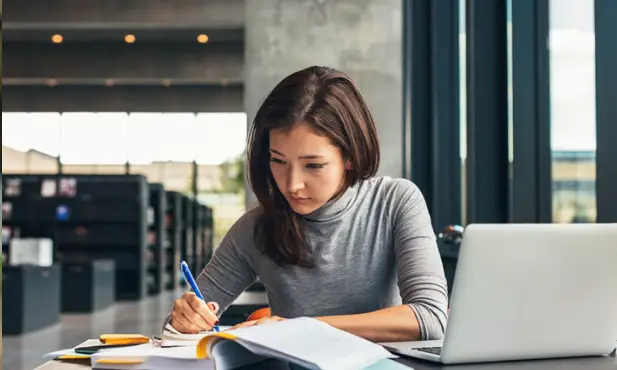 Eligibility            
Eligible Countries: All nationalities
Acceptable Course or Subjects: PhD fellowship in Neutron scattering studies of frustrated magnetism.
Admissible Criteria: To be eligible for the regular PhD programme, you must have completed a degree program, equivalent to a Danish master's degree (180 ECTS/3 FTE BSc + 120 ECTS/2 FTE MSc) related to the subject area of the project, e.g. Physics.
How to Apply
How to Apply: All interested candidates must take admission in a PhD degree at the University of Copenhagen. After being enrolled, applicants can complete the online application form for this award.
Supporting Documents: The applicants must submit all the following documents:
Motivated letter of application (max. one page), including your motivation for applying for the specific PhD project
Curriculum vitae including information about your education, experience, language skills, and other skills relevant for the position
Original diplomas for Bachelor of Science or Master of Science and transcript of records in the original language, including an authorized English translation if issued in another language than English or Danish. If not completed, a certified/signed copy of a recent transcript of records or a written statement from the institution or supervisor is accepted.
Publication list (if possible)
Reference letters (if available)
Admission Requirements: Candidates must comply with the formal requirements of the PhD program.
Language Requirement: Documentation of English level can, for instance, be documented by an excellent IELTS or TOEFL test.
Benefits
The University of Copenhagen will provide salary in accordance to the agreement between the Ministry of Finance and the Danish Confederation of Professional Associations on Academics in the State (AC).