Applications are invited for Study Abroad Scholarships at Sheffield Hallam University in the UK. This scholarship for international or a European Union (non-UK).
The Sheffield Hallam University (SHU) is a public university in Sheffield, South Yorkshire, England. It is based on two sites; City Campus is located in the city centre, close to Sheffield railway station, and Collegiate Crescent Campus is about two miles away, adjacent to Ecclesall Road in south-west Sheffield.
Scholarship Description:
Our subject areas include
Animation and games
Architecture
Biosciences
Business
Creative writing*
Criminology*
English*
Film, Screen and Stage
History*
Hospitality, Tourism and Events
Media and communications
Politics
Psychology*
Sport
Scholarship Award: Scholarships are available for the full fee of the programme.
Nationality: International or European Union (non-UK) students.
Number of Scholarships: Numbers not given
Scholarship can be taken in the UK
Eligibility for the Scholarship: 
Eligible Countries: This scholarship for International or a European Union (non-UK).
Entrance Requirements: To be eligible to apply for one of these scholarships you must
Be an international or a European Union (non-UK) fee paying student
Have achieved the English and academic entry requirements for the course.
Have accepted an offer for a Study Abroad international certificate course at Sheffield Hallam University.
Be able to pay any additional fees your course may require, for example field trips
English Language Requirements: You will also need to provide evidence of your learning and proficiency in English.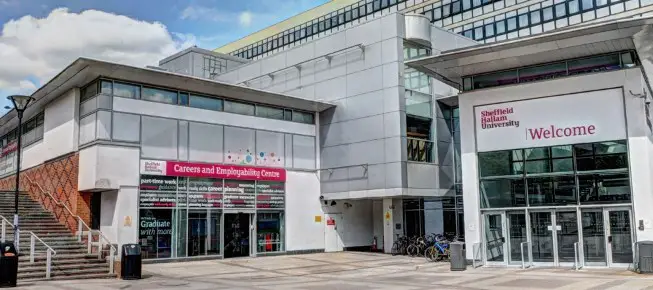 Application Procedure: 
How to Apply: To apply for a Study Abroad Scholarship for January 2019, please follow these steps
Apply for a Study Abroad international certificate course at Sheffield Hallam. If you have not applied for a course, please visit our Study Abroad webpages.
Check you meet the scholarship eligibility criteria listed below.
When you have accepted an offer to study on a course here, apply for a scholarship online by the closing date of 1 November 2018.
Send your academic transcripts to globalscholarshiptranscripts-at-shu.ac.uk by 1 November 2018.
You will be notified if you have been successful within a month of the deadline. All decisions are at the University's discretion and are final.
Need Scholarship Help? Comment and Discuss.