Wageningen University is pleased to announce the International Fellowships programme for high-potential students in the Netherlands.
The programme aims to attract non-EEA students by offering them financial support by means of waiving some or all of the tuition fees.
Award

Application Process

Clarity of Information
Summary
Wonderful opportunity for students in the Netherlands.
Wageningen University & Research is a public research university situated in Wageningen. It comprises Wageningen University and the former Institute of Agriculture Research in the Netherlands and has nearly 12,000 students from more than 100 countries in the university.
Why study at Wageningen University& Research? It is a famous university in the nation, specializing in healthy food and living environment. At this university, there are six bachelor‡s programs, thirty master‡s program, and three online master‡s courses available for students. It holds a reputation for excellence in the field of agriculture & forestry.
Application Deadline: Applications must be received by 1 February 2022.
Brief Description
University or Organization: Wageningen University
Department: NA
Course Level: Masters
Award: Full or partial tuition fee support
Number of Awards: NA
Access Mode: Online
Nationality: International
The award can be taken in the Netherlands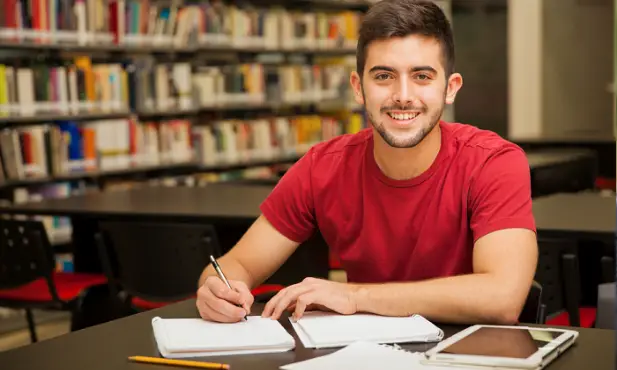 Eligibility
Eligible Countries: Applications are accepted from around the world.
Eligible Course or Subjects: Applicants can apply to the MSc degree programme.
Eligibility Criteria: To be eligible, the applicants must meet all the given criteria:
International MSc students from outside the European Economic Area (including Switzerland) starting an MSc programme in September 2022 or February 2023.
How to Apply
How to Apply: Students must have to undertake the master's degree programme at the university.
Supporting Documents: The students are required to present the following documents to the university.
Bachelor‡s degree
Transcript of academic records
English Language Requirements
Curriculum Vitae of brief/purpose
Statement of motivation/purpose
 Admission Requirements: All entrants must hold a bachelor's degree or equivalent in a field of science relevant to your selected programme.
Language Requirement: The medium of instruction of all our Master's programmes is the English language. All applicants are required to provide proof of their English proficiency.
Benefits 
Students will receive full or partial tuition fee coverage of any eligible MSc programme undertaken at Wageningen University.