To help international students achieve success by providing quality education, guidance, and support, Griffith University is pleased to offer the John Willett International Scholarships for the academic year 2023-2024.
This scholarship is exclusively offered to international students that want to pursue a postgraduate programme at Griffith. To be eligible, students need a personal statement and a true copy of any supporting document. Tuition fee coverage will be provided.
Award

Application Process

Clarity of Information
Summary
Nice chance for applicants.
Griffith University is a public research university ranking 3rd in the 2021 QS University Rankings Top 50 Under 50 and 30th in the 2020 Times Higher Education Top 100 under 50 holdings a mission To transform lives and add to human knowledge and understanding in a way that creates a future that benefits all.
Why choose to study at Griffith University? Griffith University is committed to excellence in work, is ambitious to ensure that teaching and learning, research, and engagement is of the highest quality. At Griffith, they provide a culturally sensitive environment that promotes reconciliation, education, and engagement. GU engages in ethical collaborations with many partners, seeking mutual and sustainable value in our partnerships.
Application Deadline: The scholarship application deadline is 3 February 2023
Brief Description
University or Organization: 

Griffith University

Department:

 NA

Course Level:

Postgraduate

Award:

50%

 Tuition fee

Number of Awards: 

NA

Access Mode:

 Online

Nationality:

 International

The award can be taken in 

Australia

.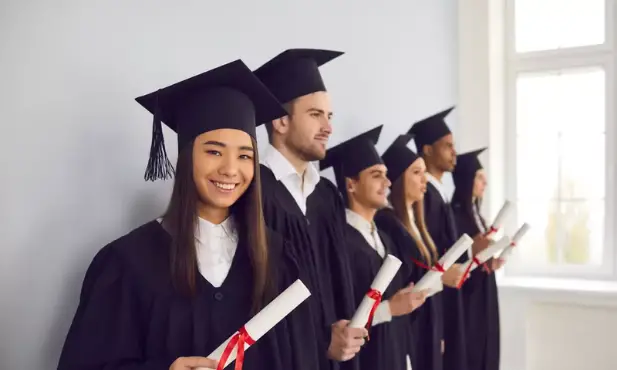 Eligibility
Eligible Countries: Bangladesh, Bhutan, Cambodia, India, Indonesia, Laos, Malaysia, Maldives, Mongolia, Nepal, Pakistan, People's Republic of China, Philippines, Sri Lanka, Thailand, Vietnam
Eligible Course or Subjects: Master of Global Development
Eligibility Criteria: To be eligible, the applicants must meet all the following/given criteria:
Be a citizen of a country other than Australia or New Zealand, from one of the following countries: Bangladesh, Bhutan, Cambodia, India, Indonesia, Laos, Malaysia, Maldives, Mongolia, Nepal, Pakistan, People's Republic of China, Philippines, Sri Lanka, Thailand or Vietnam.
Have a minimum GPA in previous studies of 4.0 or above on a 7-point scale or equivalent.
Have applied to study for the Master of Global Development at Griffith by the scholarship application closing date. Applicants must be new commencing students in this program.
Satisfy all academic and English language entry requirements for the chosen postgraduate coursework program.
Be a full-time student (40CP) commencing in Trimester 1 or 2.
How to Apply
How to Apply: The applicants can register and log in to the university portal to apply. Students can start their scholarship applications here.
Supporting Documents: The students are required to present the following documents to the university:
A certified/attested true copy of any supporting documents (educational certificates and academic transcripts).
A personal statement outlining your merit for the scholarship based on:
Academic results
Reason for wanting to study overseas
How will you apply what you have learned to address the Sustainable Development Goals in your country or region?
Admission Requirements: Students must meet the entry requirements at Griffith.
Language Requirement: The students must submit scores of the following English language proficiency tests:
ELTS – 6.5
TOEFL – 575
TOEFL (IBT) – 79
Pearson Test of English (Academic) – 50
ISLPR – 3 or higher
Benefits
The students selected by the concerned authority will be awarded 50% tuition fee scholarships to cover the cost of education of any degree study at Griffith University.